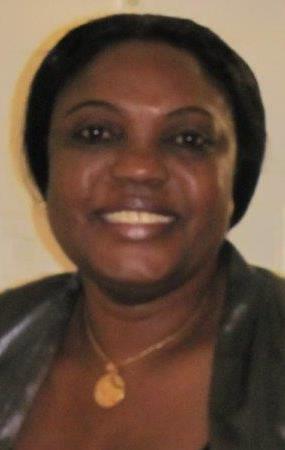 Welcome
to the website of
PRINCESS OF ZION CENTER, INC.
on this day We are a non-profit organization incorporated in Alabama and approved by the Internal Revenue Service under section 501(c). We contribute to the quality and wellbeing of the citizens of Montgomery, the State of Alabama, the United States, and the world at large.
Princess or Daughter infers that God is a loving father. He cherishes and loves His people, even while they reject Him. By using the word " princess or daughter of Zion," God showed how He felt for the rebellious Israelites: frustrated, angry, but always with an eye to the future when the relationship would be restored, and He could once again return to them and welcome them into His arm. (Zechariah 2: 10).
That is to say that even though a lot of people must have falling astray, we should not neglect them because of their shot comings. Let their pains be our pains. Every day we hear and see how people are sexually abused, discriminated upon because of their poor background, some of them go into prostitution, sell drugs, arm robbery and other kinds of criminal acts. And we felt it was the right time to do something to change their lives, hence Princess of Zion Center, Inc. was born. In Lamentation 1:1-22 ESV, It States "How lonely sits the city that was full of people! How like a widow has she become, she who was great among the nations! She who was a princess among the provinces has become a slave. She weeps bitterly in the night, with tears on her cheeks; among all her lovers she has none to comfort her; all her friends have dealt treacherously with her; they have become her enemies. Judah has gone into exile because of affliction and hard servitude; she dwells now among the nations, but finds no resting place; her pursuers have all overtaken her in the midst of her distress…"
Princess of Zion Center was founded to assist the poor individual and family. This purpose is achieved through unique training in trades and skills to empower them to seek employment or start a small business. This will alleviate idleness and criminal activity in the community.
The popular programs are:
Computer Information Systems
Hair Braiding
Cooking
Sewing
Organic Gardening
GED
These programs are all free and open to the general public. We cannot continue to finance the program by ourselves due to our limited resources. We are appealing to individuals and organizations to donate to the noble course:
Cash
In kind-teachers, counselors, administration, drivers
Computers, laptops, Ipad and accessories
Sewing Machines and accessories
Land for farming of crops
Building to be used for classes
Vehicles for transporting students to and from classes
Hair braiding equipment and accessories
Chairs, tables and school supplies
Electric or gas cooker
Refrigerator
Soccer boots, T-shirt and pants for those who want to learn soccer game
Clothing for those one in dire need of cloths
And any other donations will be welcome.
With your assistance, we can be life saver as we moved them from "GRASS TO GRACE ". Please help us to help our community. All donations are tax deductible.
Thank you very much and may the good Lord bless you all.
Sincerely,
Sally Iyobebe HND, LL.B, MLS, MBA
President/CEO